Modus
Operandi
2017
Modus Operandi 2017: Young Artists from Cyprus, or MO.17
, dealt with emerging artists under the age of 35, and during their early professional stage. It aimed to present a matrix of practices, as well as their connections to local culture and the world, as they currently stand.
The program created the conditions for an animated and potentially, expanding archive that documents today, as well as in the long run, the artistic vigour of local artists. Taking the form of a publication, website and exhibitions, it allows anyone interested, on either a local or international level, to connect directly with artists whose work resonates with their interests. Consequently, the archive offers an overview of an emerging art scene in Cyprus, creating a place for meetings, discussion and exchange.
The Visual artists and art theorists association - phytorio was founded in 2006 in Nicosia by a small group of artists. Today, it represents a large number of professional artists and art theorists, who work for the promotion and progress of local art and culture. The aim of the association is to support the rights of artists and to create a legal framework for the status of the artist, including medical care, social security and pension allowance.
Exhibitions and Events of Modus Operandi 2017: Young Artist from Cyprus
The Visual artists and art theorists association - phytorio presented a series of exhibitions as part of the programme "MODUS OPERANDI 2017: Young Artists From Cyprus" (MO17), in four artist-run spaces in Nicosia. After the successful launch of the online directory for young Cypriot artists
www.momomo17.com
(currently being updated), we continued the MO17 programme in collaboration with curators from Cyprus, Greece, Britain and the Netherlands. Exhibition participants were artists from the MO17 directory, expressing the artistic inquiries of an emerging generation of young Cypriot artists.
The exhibition openings were on the 16th of October 2017, at art spaces Thkio Ppalies, Garage, Koraï and Phytorio.
On the same evening performances were presented at Neoterismoi Toumazou project space.
ΜΟ17 Sponsor:
The Visual artists and art theorists association - phytorio
Supported by the Cultural Services of the Ministry of Education and Culture, Republic of Cyprus
Communicating Vessels
at Thkio Ppalies
Duration: 16-28 October 2017
Hours: Tue-Fri 17:00-20:00
Sat 11:00-17:00
The exhibition borrows its title from the experiment of communicating vessels, where two or more containers filled with a liquid or gas have the same level if they are connected to each other. Sparked by the work Les Vases Communicants (1932) by French antifascist poet Andre Breton, the exhibition presents how young Cypriot artists participating in MO17 "communicate" with tradition, especially as it manifests through works in clay and ceramics.
Curated by
Julia Geerlings
Participating artists
Raissa Angeli, Peter Eramian, Maria Theodorou and Stephanie Stylianou (dia.gnosis), Evi Pala, Michelle Padeli, Nayia Savva, Korallia Stergides, Maria Toumazou, Leontios Toumpouris, Michael Charalambous, Lilia Hadjigeorgiou, Dimitris Chimonas.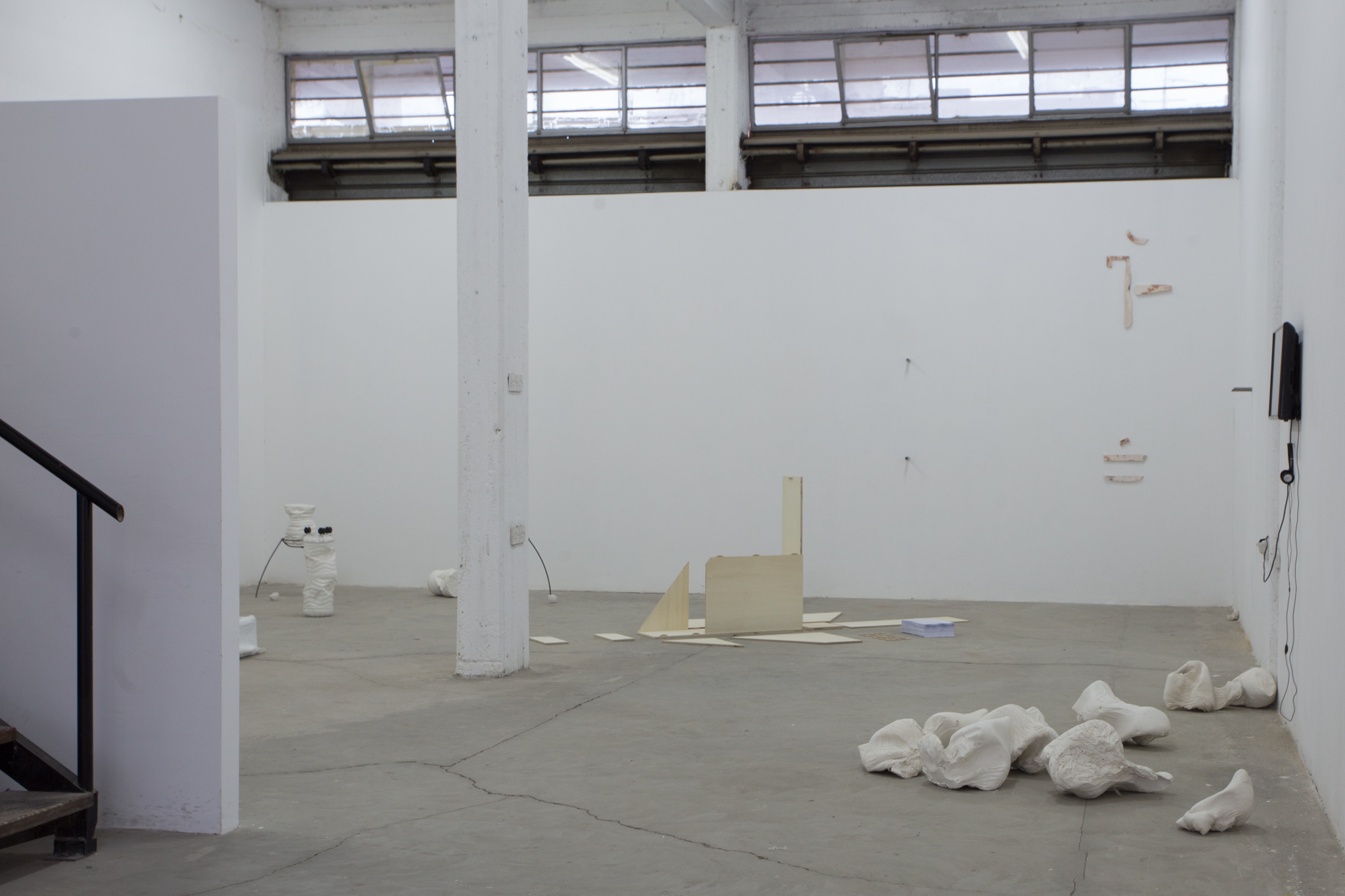 Ecstatic Textures
at Garage

Duration: 16-28 October 2017
Hours: Tue-Fri 17:00-20:00
Sat 11:00-17:00
With the dynamic condensation of artistic creation at artist-run spaces—as well as other independent endeavours—as its starting point, the group exhibition Ecstatic Textures focuses on the sociopolitical dimension of production and exhibition conditions in Cyprus. The narration created through its overview emphasises the processes and materials used by artists; meanwhile, the presented practices negotiate aspects of the image-as-body and the nature of the object as a subject that speaks in a language without utterance—thus finding a place in aesthetic processes.
Curated by
Evagoras Vanezis
Participating artists
Evelyn Anastasiou, Maria Andreou,
Adonis Archontidis, Kyriakos Theocharous, Victoria Leonidou, Anastasia Mina, Panayiotis Mina, Sophia Papacosta, Anthi Pafiou, Marina Xenofontos, AnnaMaria Charalambous.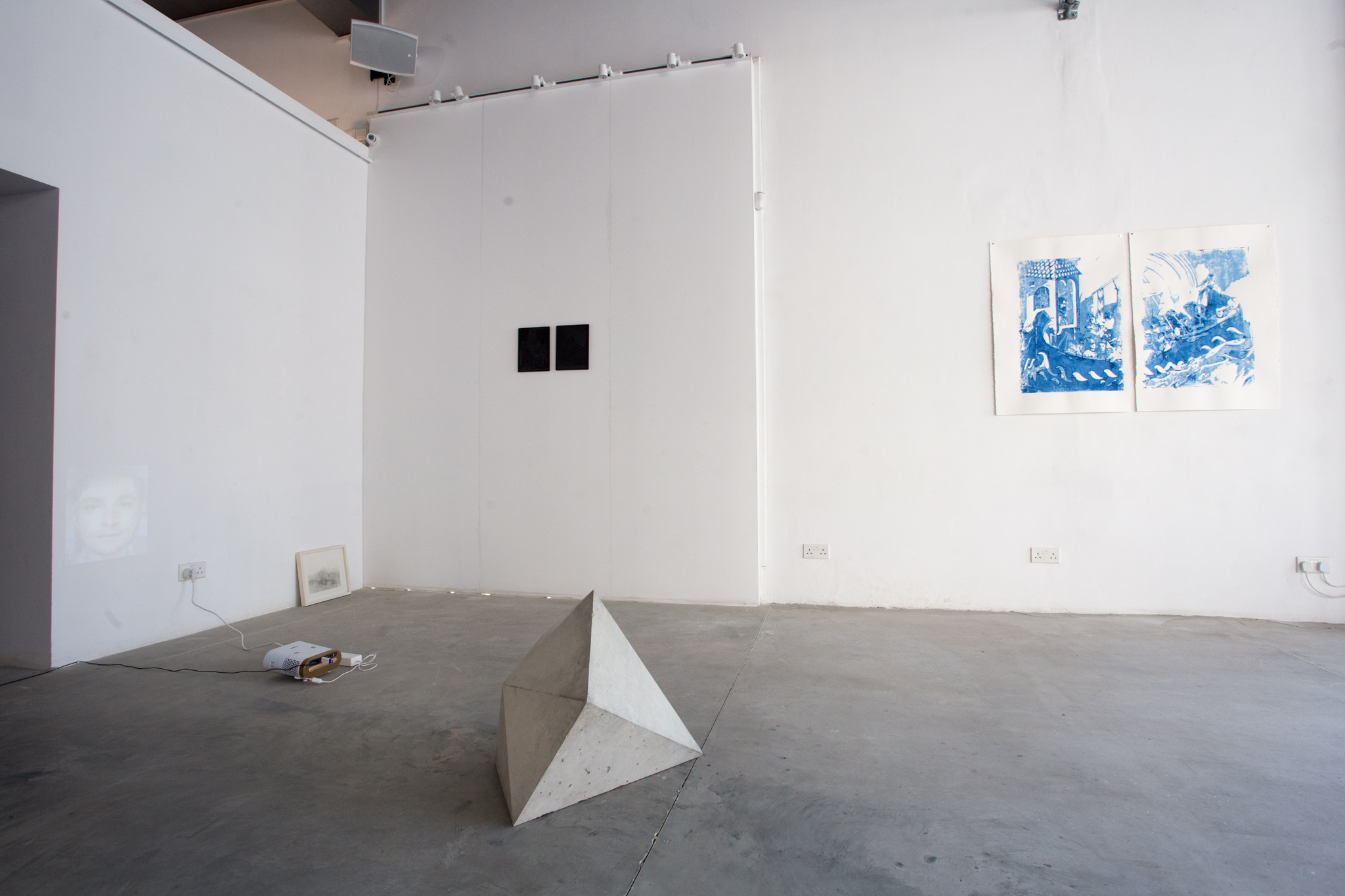 Displacement As a State of Mind
at Koraï
Duration: 16-28 October 2017
Hours: Tue-Fri 17:00-20:00
Sat 11:00-17:00
Through this exhibition we observe how, in a world where everything is moving rapidly and travel has become effortless, the concept of displacement has transformed from something painful into a way of life. The curator identifies Cypriot artists whose work has to do with dislocation, and the way it connects to loss, locality, memory and identity.
Curated by
Charis Kanellopoulou
Participating artists
Ioanna Apostolou, Lenia Georgiou, Efy Zeniou, Stelios Kallikinou, Demetra Kallitsi, Marios Constantinides, Eleni Mouzourou, Alexandra Pambouka, Yorgos Petrou, Eleni Phyla, Ismene Haholiadou, Stella Christofi.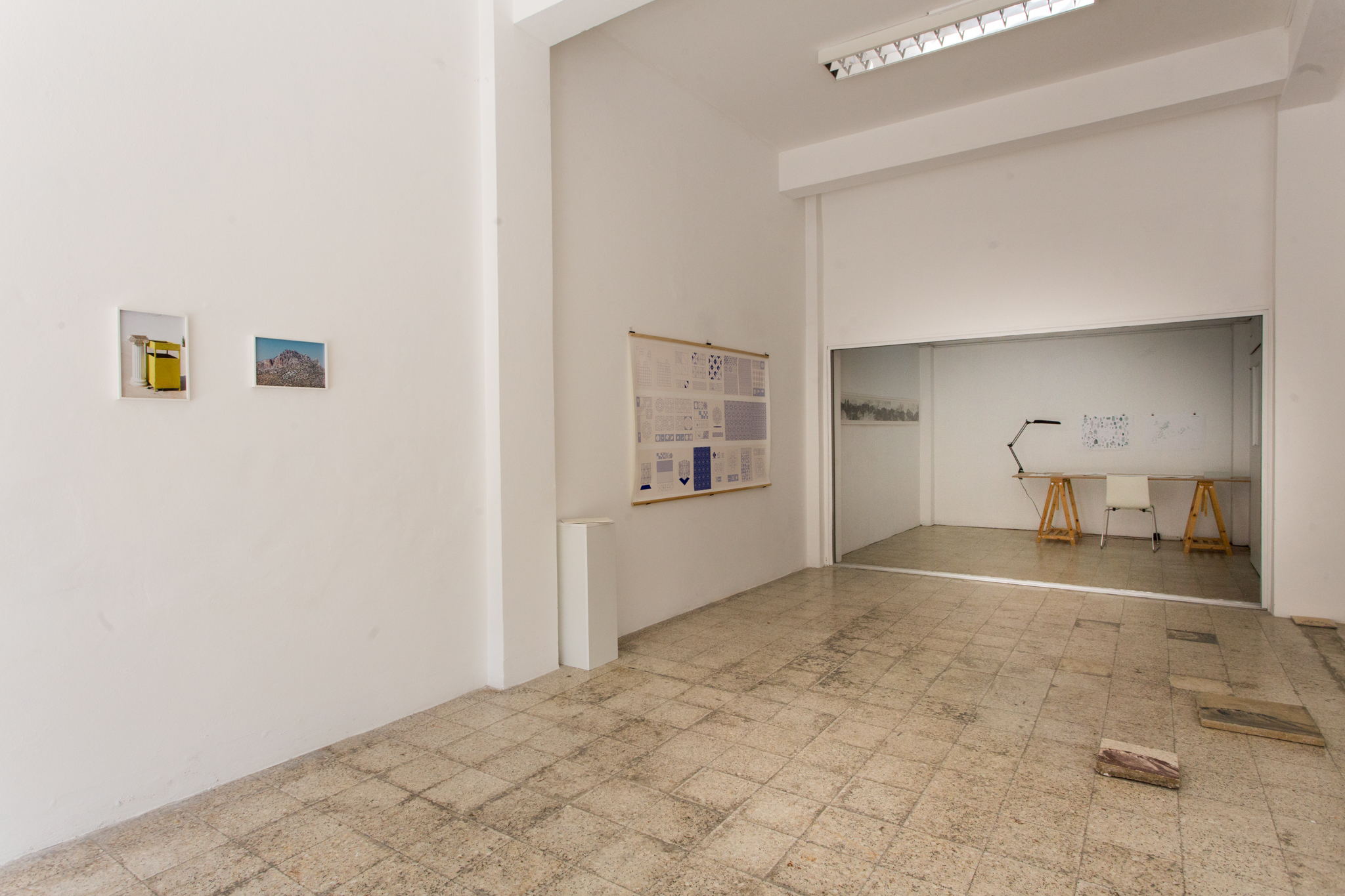 Beyond Event Horizon
at Phytorio

Duration: 16-28 October 2017
Hours: Tue-Fri 17:00-20:00
Sat 11:00-17:00
The exhibition was built through a three-day interactive workshop, with the participation of young Cypriot artists from MO.17. How can we redefine the gallery as a space of fluid relationships and participatory, horizontal creation?
Curated by Emily Gray and Leontios Toumpouris.
Participating artists: Adonis Archontides, Lara Sophie Benjamin, George Themistocleous, Maria Kofterou, Demetra Kallitsi, Eirene Constantinou, Victoria Leonidou, Anthi Pafiou, Alexandra Pambouka, Korallia Stergides, AnnaMaria Charalambous, Michael Charalambous, Ioanna Cheimona.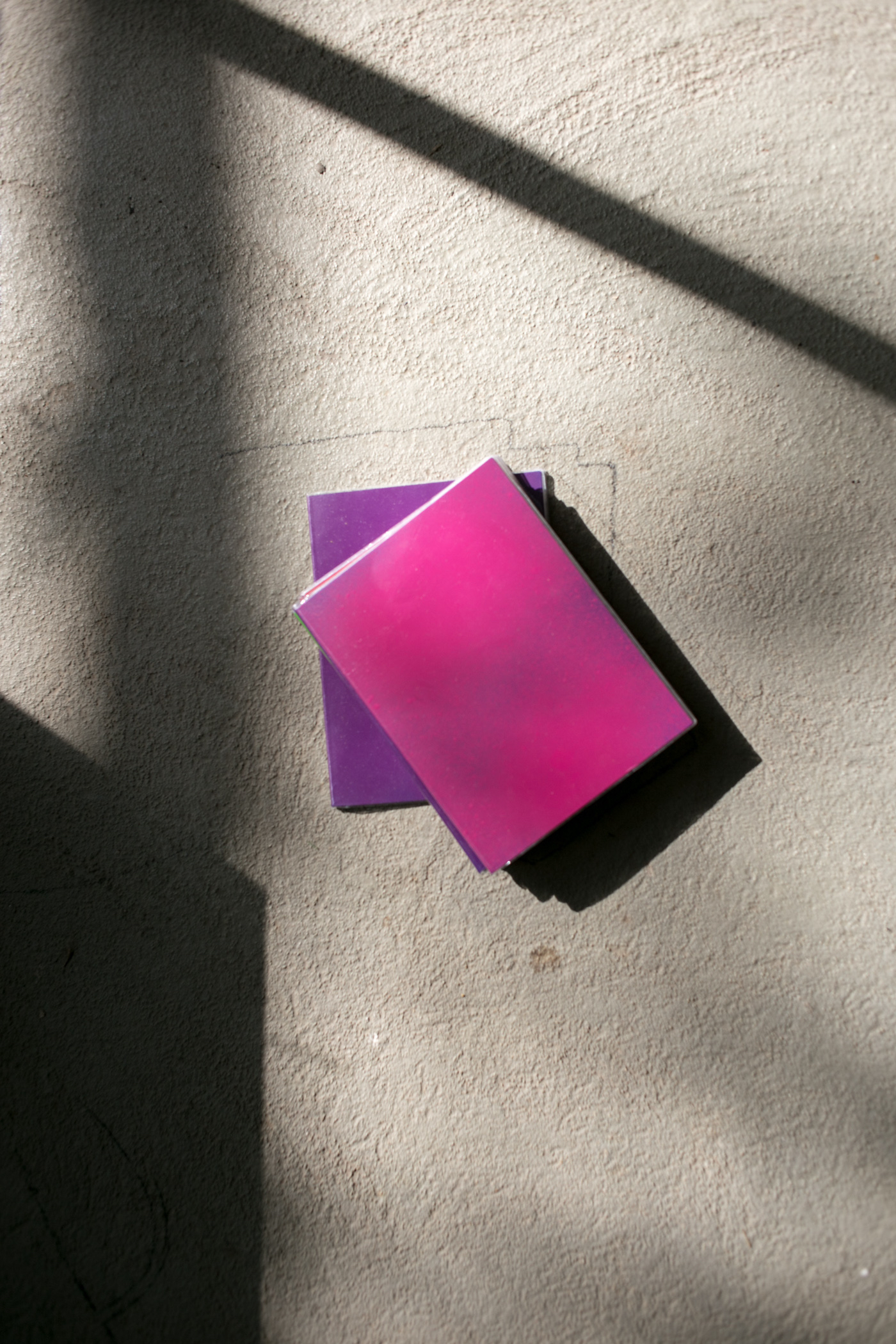 Performances
at Neoterismoi Toumazou

Monday 16 October, at 21:30
Performances by Demetra Kallitsi and Dimitris Chimonas with En.Act theater group.
Saturday 21 October, at 11:00
Anthi Pafiou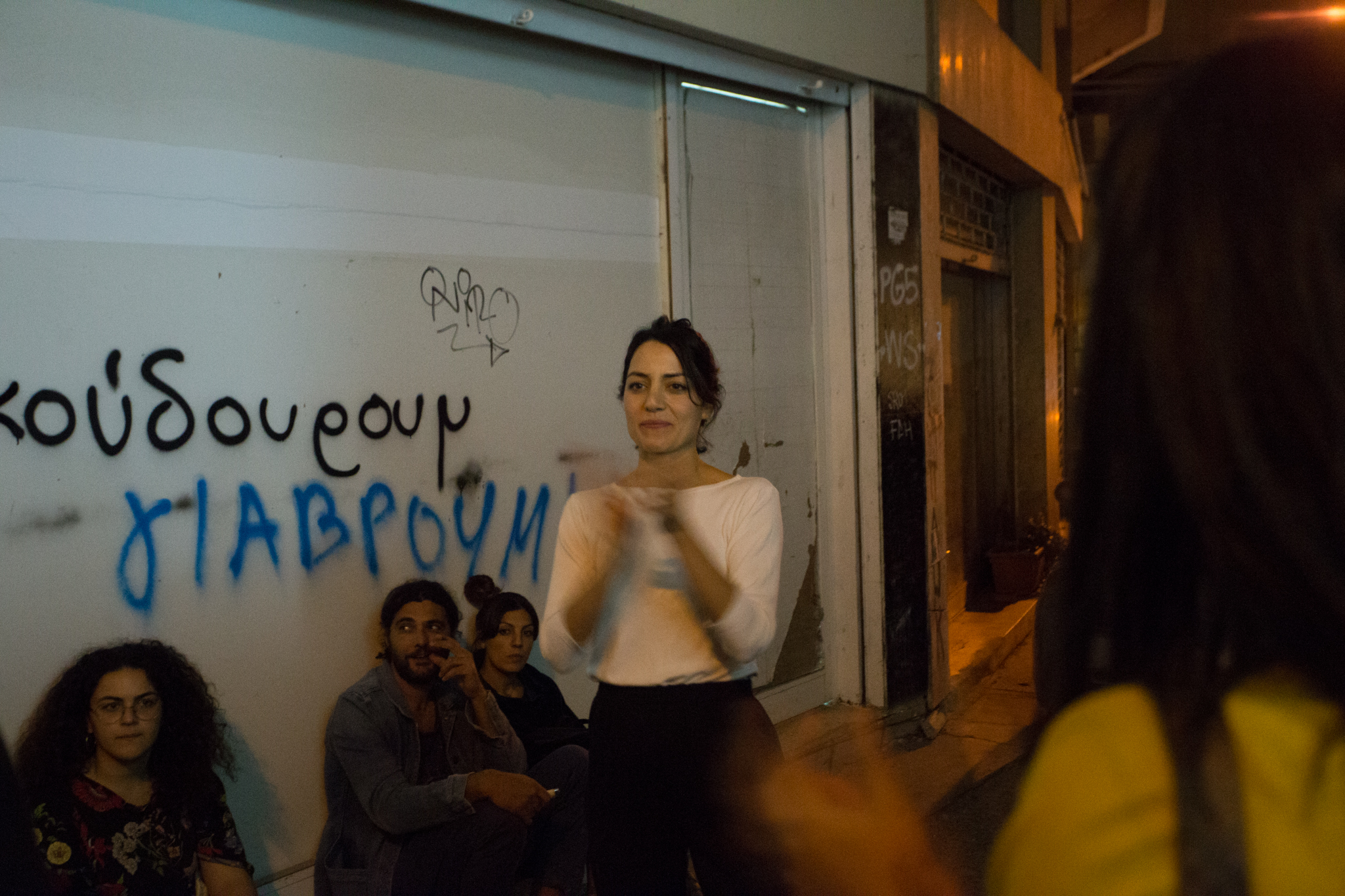 MO:17 Publications
A. Artist's Database Publication
view
B. Exhibition Documentation and Texts
view