2018
A July
Takeover
artist residency program Νο.3
Logan Bellew
Giorgo Skretis
resident artists
The Visual Artists Association Cyprus, during the month of July, hosted for the third consecutive year the Phytorio Residency Program at Phytorio, in Nicosia. Giorgo Skretis and Logan Bellew were selected for the Residency Program 2018, through an open call. They produced and presented the following projects:
Nursed in Darkness, 2018
Logan Bellew

Two-channel video, multi-channel audio,
found architecture, glass mirrors
.

"A [person] must dream a long time in order to act with grandeur,
and dreaming is nursed in darkness."
Jean Genet
To Genet, the limitless boundaries of dreams are only accessible by passing through and existing for a time in darkness. For his presentation of the artist residency at Phytorio Logan Bellew presents "Nursed in Darkness," an immersive video and sonic installation addressing the transfiguring power of darkness shaped by Genet as well as the oral tradition of lullabies as a means of entering this abstract realm of consciousness.
Utilizing both the indoor and outdoor architecture of Phytorio, its history as a place of nurturing life, and the nocturnal nature of dreaming, a two-channel video projection becomes visible only as day transitions into night, necessitating and connecting the viewer to the darkest hours of the circadian cycle where dreams are nursed.
Logan Bellew (https://loganbellew.com/) is a photographer and installation-focused artists based in Brooklyn, New York. His work takes root in formal archaeology and utilizes its investigative ideologies to explore the concept of annihilation in material culture, sites, artifacts, chronic illness, and personal narratives. Logan earned a Bachelors of Fine Arts in photography and a Bachelors of Arts in art history from Arizona State University as well as a Masters of Fine Arts in photography from the University of New Mexico. Hiswork is published and exhibited internationally.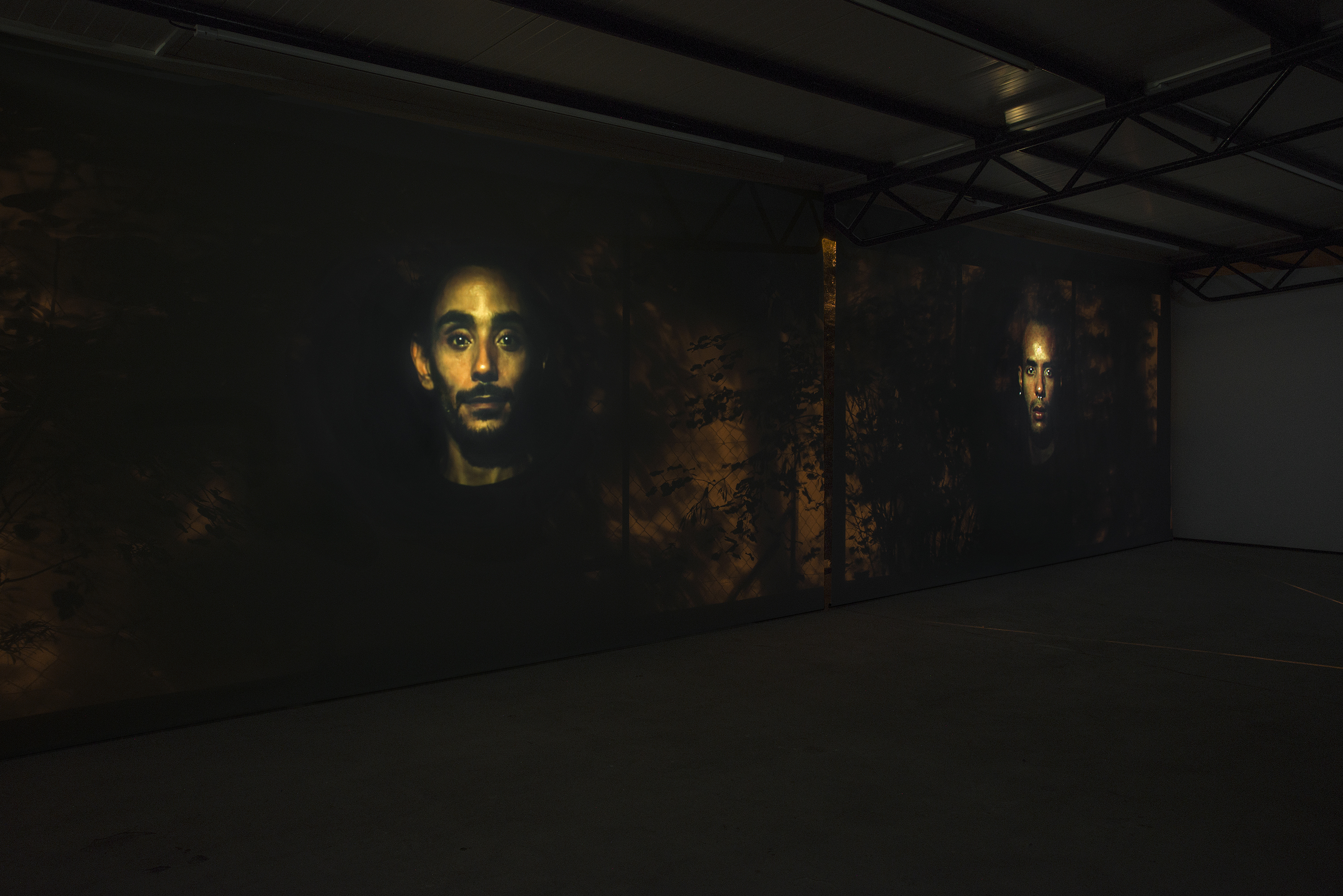 A place in the sun, 2018
Giorgo Skretis
site-specific sculptural installation
For his show at Phytorio, Skretis worked on a site-specific sculptural installation titled 'A Place in the Sun. This body of work looks at the wider cultural, political and psychological implications of the relationship between humans and space. Space, turning into place, is where identity unfolds and historical narratives emerge, but also where agency is expressed and notions of otherness are formed. However, the very nature of human culture is echoed by the landscape aspect of space: it shifts, amalgamates and overlaps.
Giorgo Skretis (b. 1983) [http://cargocollective.com/giorgoskretis] is an artist and musician based in Chania, Greece. He works across mediums of sculpture, installation, photography, video, drawing, writing and sound, using this vocabulary to stimulate conversations on the emergence of meaning and the shaping of knowledge. He received his BFA in sculpture from the Glasgow School of Art in 2014 and his work since has been shown in a number of exhibitions in Greece, the UK and Israel.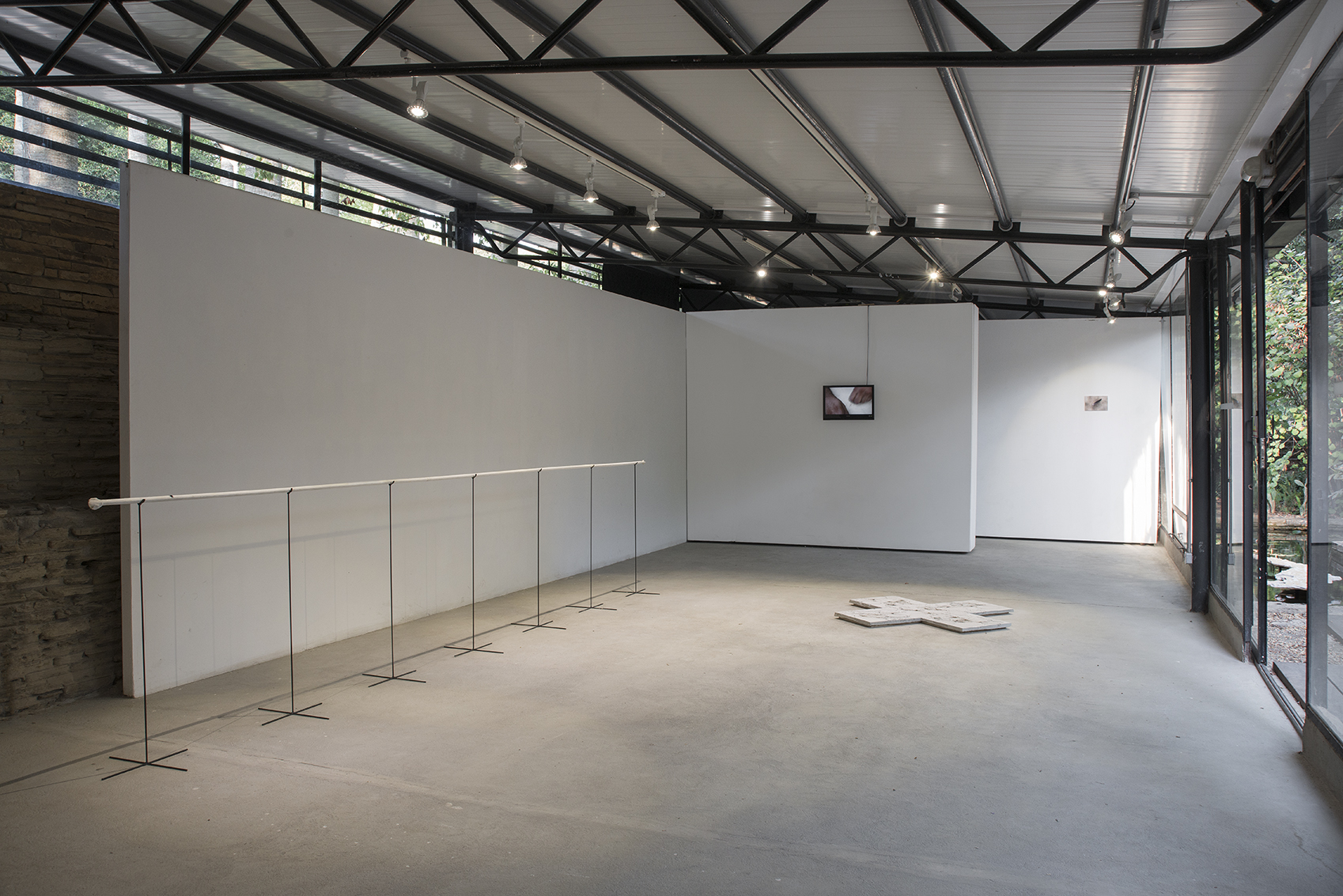 ︎︎︎